Franchising can be a great way to start your own business. When you become a franchisee, you are given the right to use a company's name, products, and procedures. This can be a great way to get started in business without having to spend time and money developing your own brand. Let us discuss what franchising is all about and how it work.
What is franchising?
Franchising is a business model that allows entrepreneurs to start their own businesses using the resources, name, and brand of another company. This can be an attractive option for those who want to get started in business but don't have the time or money to build their own brand from scratch.
There are many different types of franchises available, depending on the industry and the company.
Type of franchises available:
Some of the most common types include
Food franchises are popular, and there are many options in this category, such as fast food restaurants like McDonald's and Dunkin Donuts and or coffee shops like Tim Hortons. There are a lot of smaller food companies that offer their business for a franchise.
Retail franchises are also quite common, like clothing stores or home improvement stores. An example of a company that is offering retail franchises is The Home Depot and 7/11.
Service franchises are another popular type, such as business consulting firms or marketing agencies. Many of these service companies will offer their services for the franchise to other businesses that want to expand or improve their operations. A sample of a service franchise is the franchise offered by McKinsey & Company, which provides consulting services to businesses of all sizes and industries.
Technology-based franchises are also becoming more common, including websites or mobile apps that provide services to customers. There are also a number of specialized franchises available in certain industries, like healthcare or education. A sample of a technology-based franchise is the website hosting company GoDaddy.
How does franchising works?
The process of franchising typically involves several steps to get started.
First, interested entrepreneurs will need to research different franchises that are available in their area and choose one that matches their interests and goals. They will usually have to complete an application outlining their business experience and financial situation, as well as meet certain criteria set by the franchise company.
Next, they will enter into a formal agreement with the franchise company, which will provide them with access to their brand, products, and processes. This may include receiving training on how to use these resources effectively and ongoing support from the company as they build their business.
Finally, once the franchisee has established their business and met certain performance requirements set by the company, they will begin to see the benefits of being a franchisee, including having access to the company's established customer base and reputation for quality and service.
Is franchising for a business effective?
There are a number of factors to consider when deciding whether franchising is an effective business model for your company. One key consideration is the cost involved in becoming a franchisee. This typically includes paying a royalty fee, which can be a significant amount depending on the type of business you are starting and how competitive the market is. Another important factor is the level of support offered by the company and its track record of success with its franchisees. Ideally, you will want to work with a company that has experience helping new businesses grow and succeed, as well as providing ongoing resources to help them stay competitive over time. Ultimately, whether or not franchising is right for your business depends on your goals, the type of franchise you choose, as well as your own personal experience and expertise in the industry.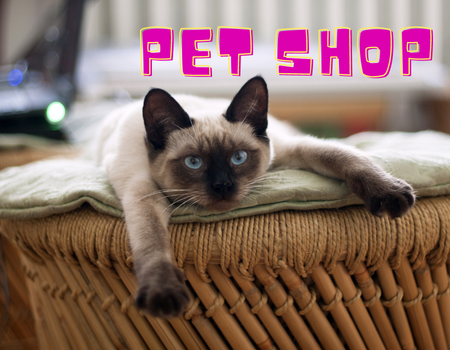 Is there a special requirement before you go into business by getting a franchise?
There are several factors to consider before getting into a business through a franchise. One of the most important is your level of experience and expertise in the industry you are starting a business. This will help determine whether there are any special requirements for obtaining a franchise, such as meeting certain financial or educational qualifications, as well as having access to specific skills or resources that can help you be successful.
Other key considerations include your goals for starting a business, including how much time and money you want to invest, as well as your overall strategy for building and growing your company over time. Depending on these factors and the type of franchise you choose, there may be other requirements or expectations that you need to meet in order to get started with this option.
Doing thorough research on different companies and their offerings, as well as speaking with current or former franchisees about their experiences and success will help a lot.
The best example
The best example of a successful business from a franchise model is McDonald's, which has been one of the most recognizable and profitable brands in the world for decades. This is due in part to its strong reputation for quality food, customer service, and consistent branding, all of which can be maintained through a franchise model that allows interested entrepreneurs to build their own successful businesses using these established standards.
Would you go into franchising to start a business?
There is no simple answer to this question, as it depends on a number of factors. For some entrepreneurs, franchising may be the best option for starting and growing their businesses. This could include those who already have expertise in a particular industry or who are looking for access to established processes, brand recognition, and other resources that can help them be successful.
However, there are also many potential drawbacks associated with franchising, including the financial and time commitments required to get started. Therefore, it is important to do thorough research on different companies and their offerings before deciding whether this business model is right for you. Additionally, consulting with current or former franchisees can help provide valuable insight into what it's really like to work within this business model and whether it is the right fit for your goals and interests.
Overall, franchising is a great way for entrepreneurs to start their own businesses and benefit from all that a larger company has to offer. Whether you plan to open your own food truck or become your own marketing agency, taking advantage of a franchise opportunity can be an excellent way to get started in the world of business.